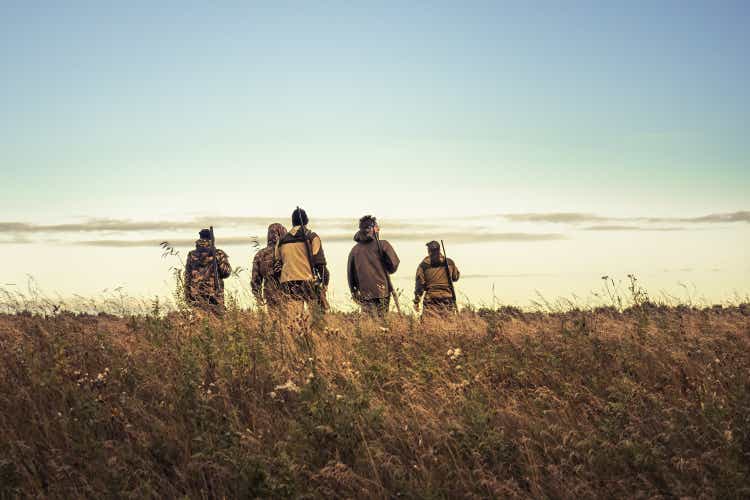 Vista Outdoor (New York Stock Exchange: VSTO) shares fell after another earnings loss and an adjusted guide on Thursday. The latest in a string of failures turned out to be the final straw for the board, ousting chief executive Christopher Metz.
Adjusted EPS for the third quarter was $1.30, $0.18 below the mark. Reported earnings of $755 million were slightly below expectations, reflecting a 5% year-over-year decline. Gross margin also decreased 378 basis points from the year-ago quarter.
"Macroeconomic pressures continue to affect consumer purchases, and retailer inventory levels remain high. Consumer demand remains strong and retailers return to more normalized purchases. , so there are positive signs."
Nonetheless, the Minnesota-based company again lowered its full-year sales and earnings forecasts. Management now expects full-year sales to be in his $3.06 billion to $30.8 billion range, down from his previous $3.05 billion to his $31.5 billion, 311. Below the billion dollar consensus. Management now believes full-year adjusted earnings per share will be in the range of $6.05 to $6.30, also down from the previous guidance of $6 to $6.50 presented in November. That, too, has been pulled down from previous projections. Analysts had expected earnings per share of $6.29.
The board of directors responsible for former CEO Christopher Metz consistently made mistakes and was forced to resign. Metz agreed to the request and made him available as an advisor for three months as the company was looking for new leadership. Current director Gary MacArthur took over the helm of the company.
Vista Outdoor (VSTO) shares fall 6.26% on thursday.
Dive into financial details.