Vermont Department of Agriculture Food and Markets Gov. Phil Scott proposed groundbreaking investments in food and agriculture in his budget address on Friday, Jan. 20. The governor's budget leverages innovative investments and programs to grow Vermont's food, farm and forest economy.
"This budget has been thoughtful, prudent, disciplined, and carefully constructed to make the best use of the historical resources available to us. Get the best results, increase your bottom line, and move your families and communities forward. We put people first," said Gov. Phil Scott.
One of the recommendations is based on the recently released report of the Governor's Commission on the Future of Agriculture. In its conclusion, the plan states:
To address the findings, the governor proposed investing $10 million in "subsidies for small and medium-sized farmers and value-added processors in the meat, vegetable and maple sectors." These areas of our food system are either underresourced or ineligible for available funding. This support will help them grow and become more efficient while producing more food for Vermont and the region.
The governor is also proposing to invest in the jobs of those who live off the land. Under the governor's proposed budget, $4 million will go to Workingland's enterprise fund. This proven program enables the expansion of food and forestry businesses. The investment was also recommended by the Governor's Agriculture Commission. You can read the full report.
These proposed investments will be submitted to Congress. The Agriculture Department recommends these investments because they support the farmers and producers who feed us and cultivate our land.
The governor's proposal comes at a time when the region is making significant investments in dairy. Those in the dairy industry see local processing as a strategy to help their businesses thrive. The Agency's Northeast Dairy Business Innovation Center is preparing to launch a $13 million program to help dairy processors expand and process their own Vermont he milk.This could mean more local milk, cheese, butter, yogurt and ice cream. Click to learn more about the Tohoku Dairy Business Innovation Center
This is a fragile but exciting time for agriculture. The Governor has proposed making long- and short-term investments to support the farmers, producers and people who feed us. Agriculture in the Green Mountain State is transforming and emerging as a cornerstone of Vermont's future. Join us and invest in Vermont.
Anson Tebbets
Surface water intake
reporting program
After January 15th, Act 135 will allow Vermont farms that pump more than 10,000 gallons of surface water in 24 hours or more than 150,000 gallons in 30 days in 2022 to Please remember that you must submit your report to VAAFM on .
The goal of Act 135 is to better understand Vermont's current demands for surface water and take necessary steps to ensure surface water resilience and future availability in the face of a changing climate. am.
VAAFM has prepared a form for farm surface water users to report water withdrawals from 1 July 2022 to 31 December 2022. Reporting forms are available online and can be submitted to: [email protected].
Report Deadline: January 31st
To help rogue local governments with populations under 150,000, the National League of Cities and Local Infrastructure Hub offer a series of bootcamps.
Bootcamps are designed to help local governments take advantage of the more than $9.5 billion in grant opportunities available through bipartisan infrastructure legislation.
Over the next two years, 30 bootcamps will be held, focusing on energy efficiency and savings, infrastructure charging and refueling, safe roads and roads, and grants available for brownfields.
Registration for Spring Boot Camp will open soon. Bookmark the website and keep an eye out.
Explore other resources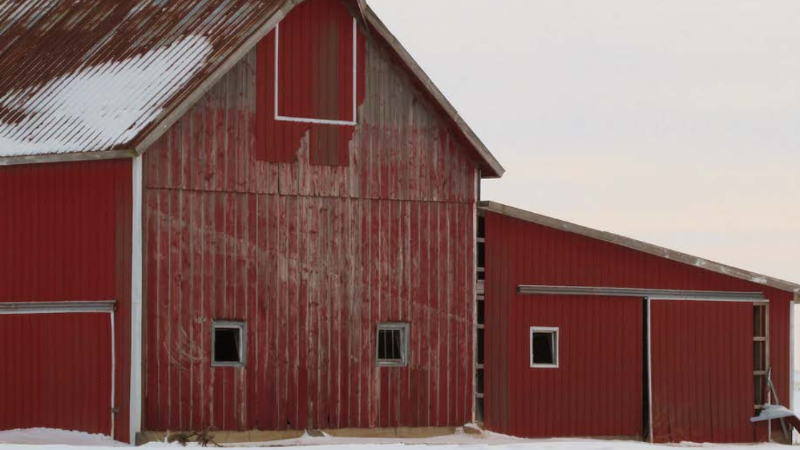 Join the Vermont Department of Agriculture for presentations by Maria North of the Vermont Housing Protection Board and Working Land Enterprise Initiative and a session on grant writing and availability for Vermont farmers.
Join us for this free workshop at the UVM Extension Building in Berlin from 1-3pm. Pre-registration is recommended. You don't have to be a member of the Department of Agriculture to participate.
Workshop: February 2nd
Today, there are more ways to connect with consumers than ever before. But it's also harder than ever to stand out and grab attention.
An effective digital marketing strategy is multifaceted and automated so you can do more and reach more potential customers in less time. In this week's blog, we'll share best practices for getting started with your digital marketing strategy.
Read the entire blog!