Tony Brockman didn't miss a stir Saturday morning when asked why he was gathering with state representatives other than Clancy.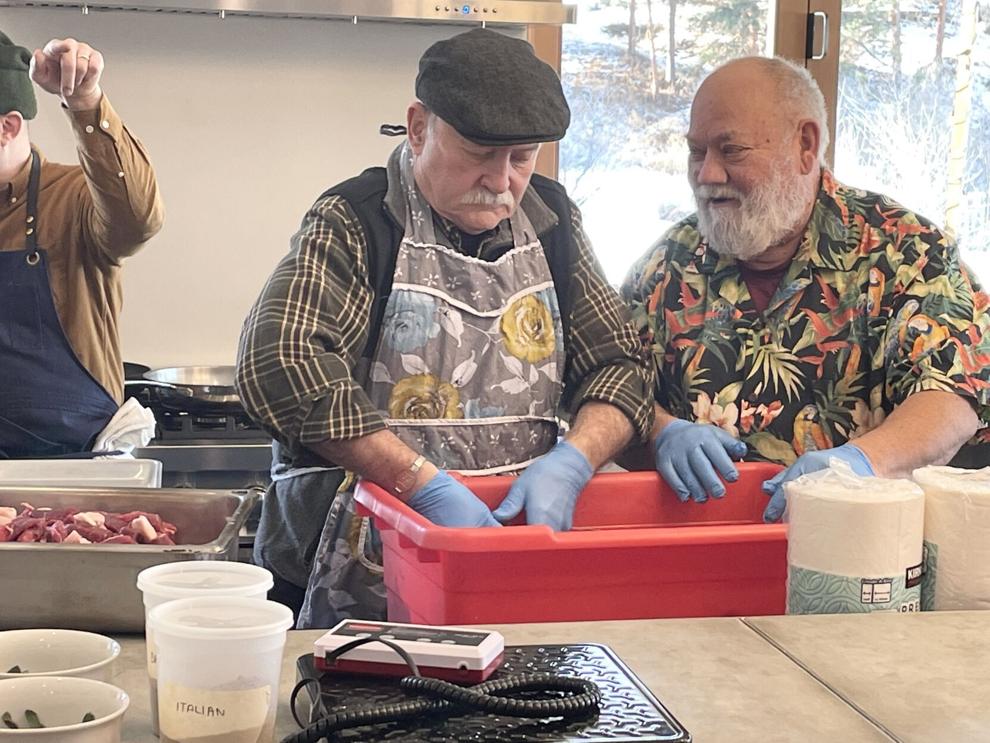 "I'm here for the sausage," the Kalispell Republican freshman joked before quickly adding that he's there to start building relationships with fellow lawmakers.
Brockmann recalled the famous words of 19th-century German Chancellor Otto von Bismarck: "Laws are like sausages. Better not to look at them." I was one of the former MPs. they are made.
It took place during the 68th session of the Montana Legislature, which began Monday.
Saturday was the revival of the event started by Jon Bennion in 2019. He held it again in his 2020, but due to COVID-19 concerns, he took a hiatus for 2021 and he for 2022.
Saturday's lesson was co-hosted by the Maureen and Mike Mansfield Center. Bennion also writes the Lee newspaper's food column and is a member of its board.
Tiegan Avery, Mansfield Program Officer for Democracy Programs, said they are committed to ethical leadership. She said the center's mission is to develop globally-minded and honest leaders.
"We do a lot of events like this to talk about leadership challenges," she said.
Former Deputy State Attorney General Bennion said all incoming lawmakers were invited. said he wanted to
He hoped it would help build relationships with his fellow legislators.
He said lawmakers told him after the first sausage political party was held in 2019 that the event planted the buds of relationships with fellow lawmakers.
Bennion explained to those in attendance why he was there.
"I see an element in politics that is being lost: politeness," he said in his opening remarks.
He then provided 14 tips each on the rules of good sausage making and the rules of good legislation.
The first rule of sausage making was to start with good ingredients.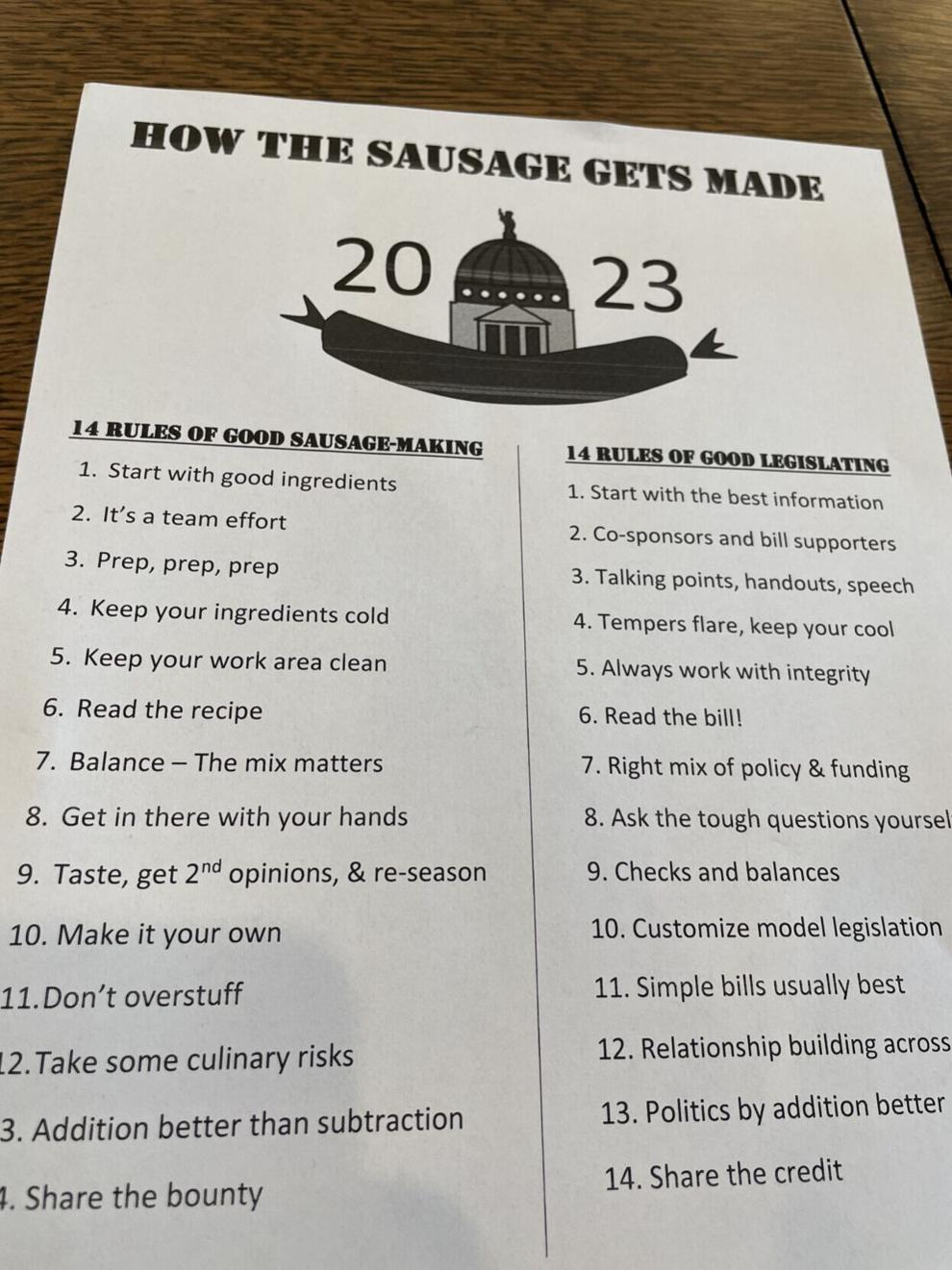 The number one rule for good legislation was to start with the best information.
Lawmakers were also greeted with videos from U.S. Senators Steve Daynes, Jon Tester, and Governor Greg Gianforte.
Daines praised the lawmakers who came together to find a bipartisan solution to support Montanan, and said he looked forward to seeing the work they accomplished.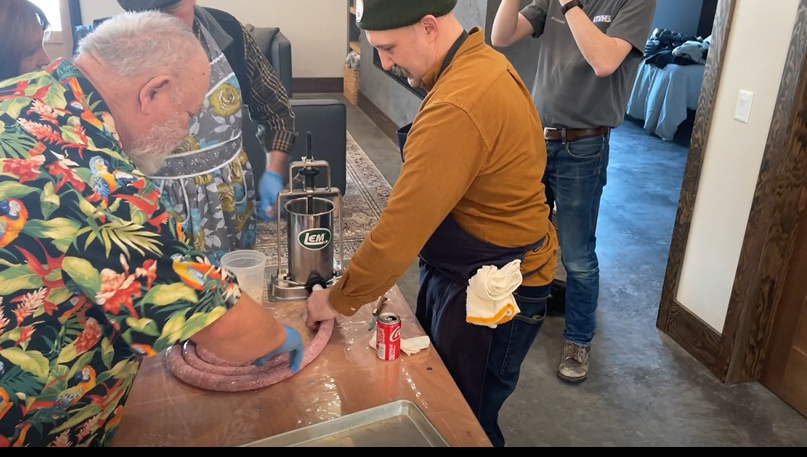 Tester warned of serious challenges facing the state legislature, including the nursing home crisis, saying that "all the solutions currently being put forward fall short." He said the "powers" want to privatize public education, the foundation of the country's democracy.
He said the stakes were high.
"Good sausages are made with good ingredients. I don't know of sausages made with just one ingredient." Don't be afraid to try new seasonings.
Tester lost three fingers in a meat grinder accident when he was a boy, but laughter can be heard from the room when he says he doesn't use the meat grinder much anymore, but he's sure the legislator will do the right thing. said. for Montana.
Gianforte touted his sausage-making skills and called on legislators to cooperate. He said his favorite was Bockwurst.
"The key to making a good sausage is having the right ingredients, following the recipe, finding the flavor…" and getting your guests to enjoy the sausage.
Gianforte said he belonged to the majority and minority parties during his time in Congress, saying, "The key to getting anything done is building relationships with your colleagues across caucuses and aisles."
He also said legislators must decide whether they want to be hard workers or show horses.
"Ultimately, you want to be successful for your district and Montana as a whole," Gianforte said.
Bennion enlisted the help of Andrew Mace, Culinary Director and Co-Founder of the Old Salt Cooperative, and Kent Schovalle, Old Salt's Head of Meat Programs.
Schoberle said the beef and pork fat used in the sausages comes from Helmville and Deer Lodge, and the group plans to make breakfast sausages and Italian sausages.
Lawmakers wearing aprons and rubber gloves were told to help mix the ingredients. They put the sausages in casings and ended up taking them home.
Many said they looked forward to getting to know their colleagues better, regardless of party affiliation.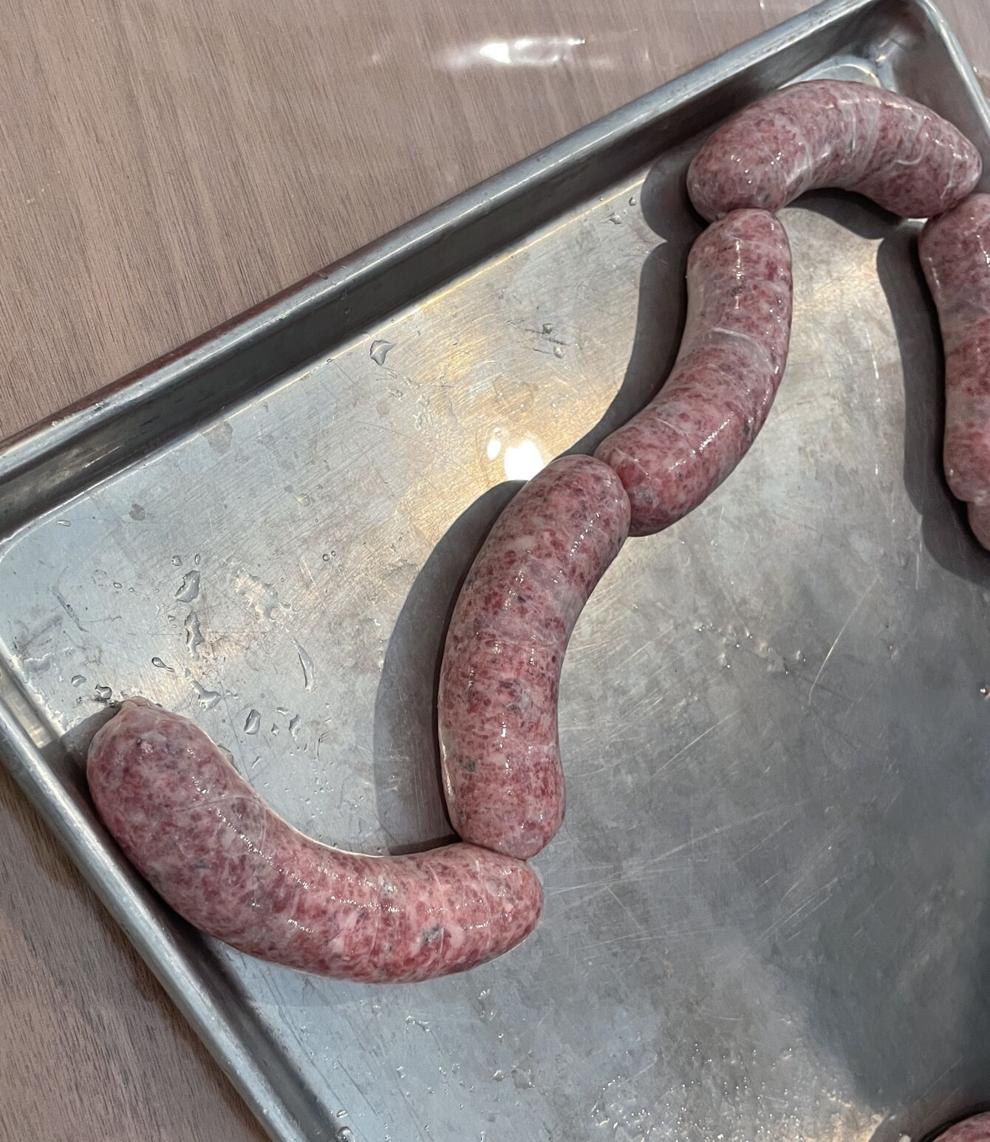 Rep. Zooey Zephyr (D-Missoula), a freshman, said he met "a ton" of people during his first week.
She hoped to see both Republicans and Democrats on Saturday.
Newly-minted Congressman Shelley Essman, R-Billings, said he came because he wanted to see the people across the aisle.
She was happy that the press was there to show that lawmakers "can get along as human beings."
R-Kalispell MP Courtenay Sprunger said he loves the opportunity to meet fellow MPs.
"It's special when people want to spend time together on Saturdays," she said.
Freshman Rep. Laura Smith, D-Helena, said she had people of all parties tell her they were sick of the "toxicity" of politics when she campaigned.
She said it's important to talk to people of all political persuasions.
R-Colstrip Rep. Gary Parry joked that he came because he thought it would be fun.
"Besides, I don't have much more to do on Saturdays," he said, adding that he likes Benion's politics and sausage-making rules.
"They are good memories," Parry said.
But it wasn't just freshmen who attended, including Republicans Denley Roage and Julie Doering, and Democrats Shane Morigoe and Alice Buckley.
And some, like Butte Democrat Jim Keane and former Bozeman Rep. Zach Brown, were no longer attending Helena's Capitol. He said he had withdrawn from the session after serving in parliament since 2016.
Keane urged all lawmakers during the session to ask themselves one simple question before going to bed at night. "What did you do for Butte today?"
Freshman Rep. Jonathan Karen of the Missoula Democratic Party said it was nice to chat with colleagues in an environment outside the Capitol.
"It would be great if we could have events like this every few weeks," he said.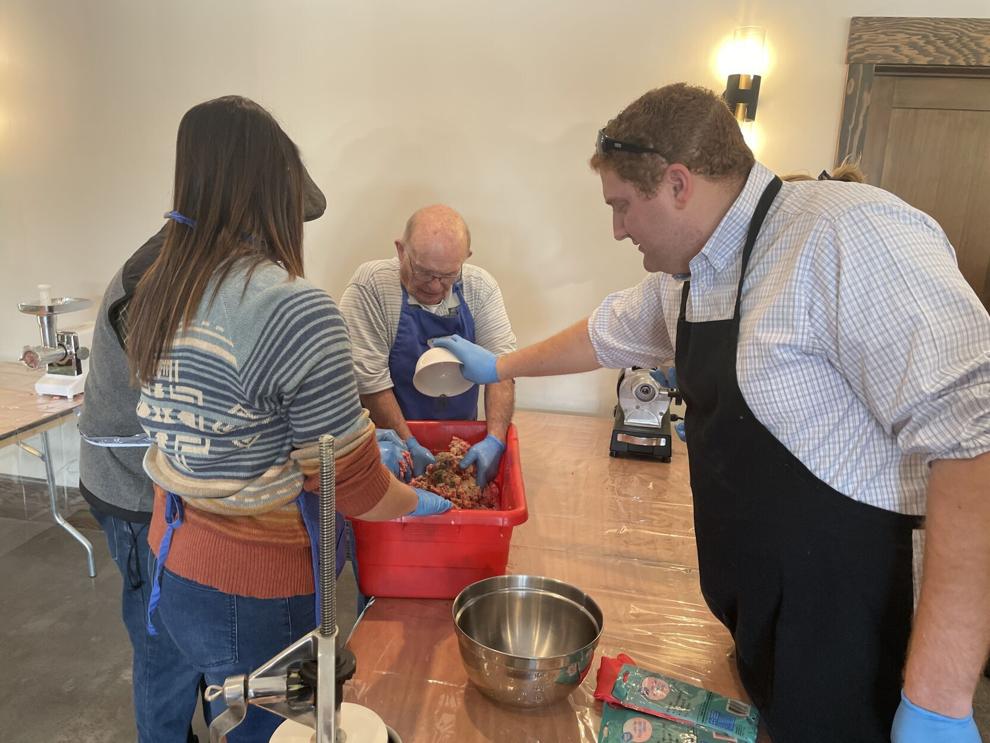 You can contact Assistant Editor Phil Drake at 406-231-9021.