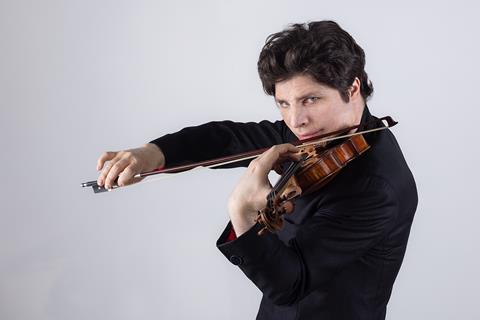 Click here for more news articles
German-American violinist Augustin Harderich joins KD SCHMID's roster of General Managers.
Enrico Fischer, Associate Director, will assume the role of General Manager for Augustin Haderich. His current management team will be completed by New York-based Ann SunHyung Kim, who will represent him in North America with her appointment at the newly announced KD SCHMID on January 10. Cooperation with Augustin Haderich's regional management partners continues, including Lorenzo Baldrighi Artists Management in Italy and Amati Inc. in Japan.
"Augustin Haderich is a truly once-in-a-generation violinist and a wonderful, warm-hearted person," said Managing Director Karen Macdonald. "We are very pleased to expand and deepen our collaboration with him.We are building a close and long-term partnership.Welcome, Augustine!
"When I first started working with KD Schmidt in 2010, it started as a local representative at a time when most of my concert work and success was in North America," Harderich said. "This collaboration has evolved into a reliable and successful partnership over the years. I feel at home in the same way.
"We look forward to working even more closely with KD Schmidt, with Enrico Fischer as General Manager and the team, particularly Ahn Sung-Hyun Kim as our new North American Manager.
Highlights of Harderich's upcoming concerts in the coming weeks and months include re-invitations with the NDR Elbphilharmonie Hamburg, Boston Symphony Orchestra, Philadelphia Orchestra, and Bavarian Symphony Orchestra. Debut with the Vienna Philharmonic at the Salzburg Festival in August 2023.
Other KD SCHMID string players include violinists Daniel Rosakovich, Baiba Scryde, Arabella Steinbacher, Christian Tetzlaff, cellists Daniel Müller Schott, Jemin Han, Yo-Yo Ma, Including Tania Tetzlaff.