local

"MBTA is safe. I ride it every day. My kids ride it every day….and I want regular riders to believe that."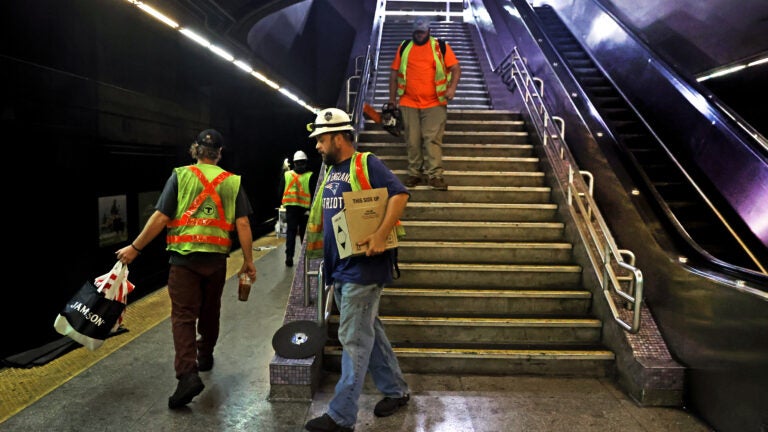 Last August, Katie Choe faced the seemingly daunting task of handling the aftermath of a shocking Federal Transportation Administration report documenting safety challenges within the MBTA.
Choi, who has been named to lead the agency's new quality, compliance and oversight office, was previously the MBTA's head of capital provision, and is now leading work to address the report's findings.
"It was hard to hear [some of the findings]but there was a lot of excitement about being able to bring change to MBTA.
"We needed to look into the root causes of some of the challenges we found and seriously consider changing the safety culture within the organization," she said. "It all starts with investing in our people."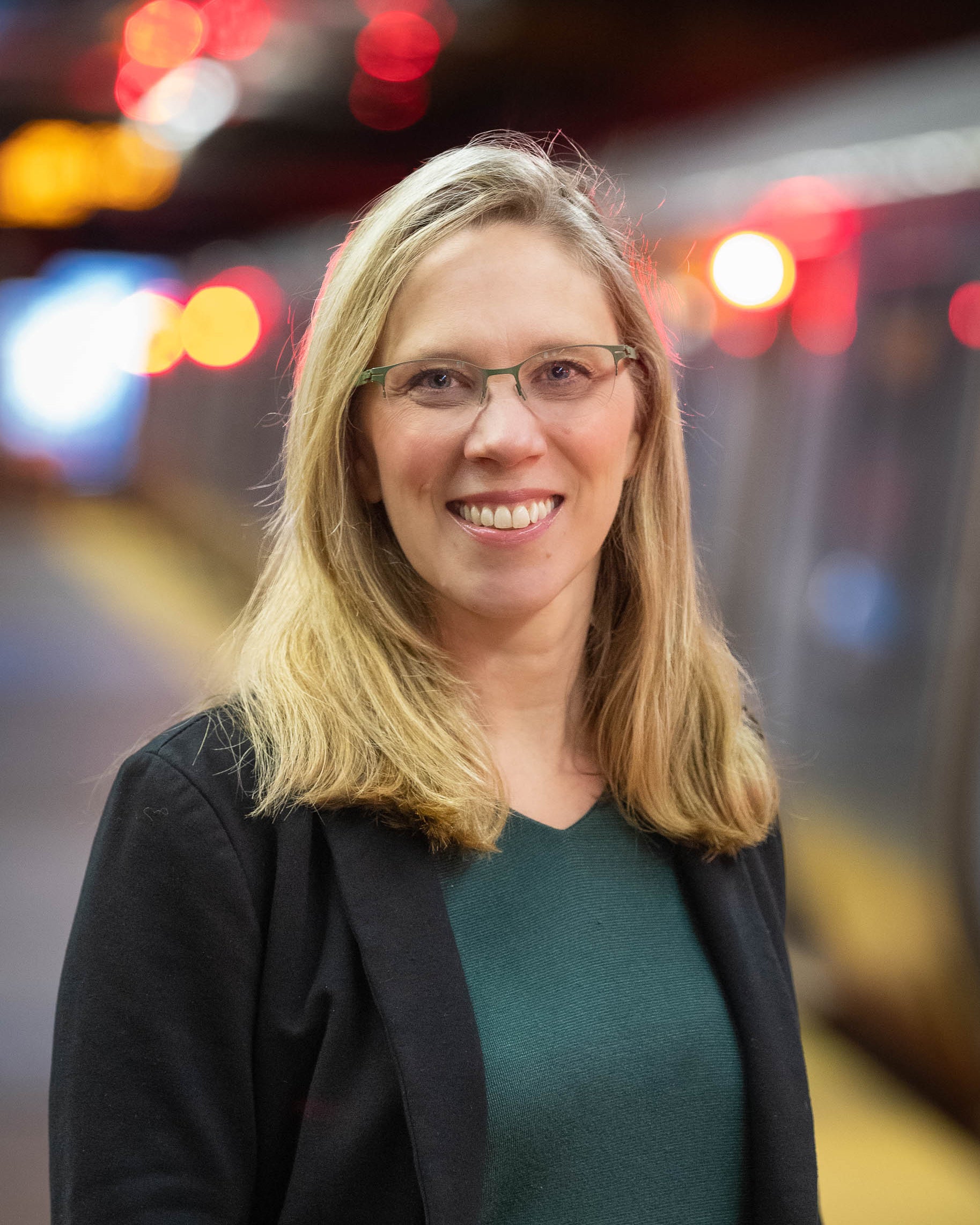 The FTA cited staffing challenges in a number of surveys, noting in its report: , and leadership priorities that emphasize meeting capital project demands over passenger operations, preventive maintenance and even safety. "
The FTA recently approved MBTA's final corrective action plan based on its August report, and T is currently in the implementation stage. Choe said most of these plans are expected to span his two to three years, but the longest is expected to last about five years.
A safety oversight veteran whose career spanned Boston's public works department and the Massachusetts Port Authority, she describes her regular meetings with the FTAs ​​(perhaps as many as five times a week, possibly more) and the MBTA's He said his work with federal administrators was "not adversarial." It's not a relationship, but rather a partnership. "
Addressing the FTA's findings, improving our services, and T.
---
Editor's Note: Excerpts from this interview have been edited for length and clarity.
Boston.com: Have you identified the more difficult parts of the process of addressing the FTA directive?
Choi: I think the biggest challenge we face is the workforce challenge. That is, recruiting, hiring, and retaining the staff we deem necessary to run the transit agency we want to operate. This is a national issue. There is a nationwide labor shortage in the transportation industry. …but MBTA is actually a great place to work, and the kind of jobs we hire are really great jobs. There are many opportunities there.
Do you have a rough idea of ​​how many vacancies you're trying to fill at this point?
We are now starting a workforce evaluation and five-year hiring plan to give us a better idea of ​​how many people we actually need. …Current plans call for hiring about 2,000 people over the next 1, 18 months, 2 years. But I think we can improve that number a little bit when we're done with that staffing review.
Can you tell us a little bit about that rating and some of what it's looking at?
So we ask across the agency … what does it take to fully support MBTA operations and our core mission of moving people safely? But we are looking at the top: What is the best-in-class service we can run? And what does it take to do it? So what are the sizes in between for each MBTA role?
So what we're doing is a very large-scale evaluation, and then we'll start looking at recruitment and hiring plans to support these workforce needs.
Some T-readers are cute Frank About past hiring plans not progressing as expected. What would you like to change this time to see its success?
This is one of the things that the company that is helping us with this assessment is really doing: what are the best practices, what are the gaps, and what are we doing against those best practices? I am looking into what you are doing. [We're] Not just what other transportation agencies are doing, other industries that may not be in transit but have similar workforce challenges to ours, what they are doing to attract new employees. Also pay attention to whether there is
As such, we recognize that we need to do something different to do this effectively, and plan for that as part of this process.
Speaking of workforce findings The FTA's report was about high vacancies in repair shops and how that affects the number of vehicles available, especially on the red line. Red Line passengers have also been quite vocal about the impact on service. Have you made any progress there?
The number of vehicles on the red line has increased as the number of repair workers has increased. [On Monday, the Red Line had 21 six-car trains in service, according to a T spokesperson.] …
When you start talking about things like repairmen leading to a shortage of redline vehicles, the really hard thing is that it's not that easy, right? , in fact everything is the web. So, while solving one problem, such as having a sufficient number of repairers, the constraint may be the operator, and the supply of the parts needed to repair the vehicle in his chain. There is a possibility. So everything has to work together to really run a smoother, more reliable service. …
One of the other challenges we've had with Red Line is that we've seen a lot of car vandalism lately. [from] Our vehicle maintenance team to fix those cars. And it still faces some daunting COVID-related supply chain issues to get parts to fix those cars.
So, I think we need to be careful not to oversimplify the challenges we face, but we are aware of their complexity and how they all relate to each other, and we We are trying to raise the overall flow so that we can provide good service.
Regarding the FTA report's overall progress, how would you describe the pace and quality of work in addressing the findings to date?
We are making great progress on the Special Directive announced in June. [those]We are seeing a real change in the way we work, which is very positive for the authorities.
Work on the August Special Directive is still in its early stages, given the fact that it was announced several months later. So while we're seeing good momentum in them, it's a bit premature to talk about big wins there.
And do you think that process is moving fast enough?
Yes, that's right. I mean, I think everyone wants everything to go faster. …but I think we are moving in a hurry to create sustainable change. That takes time, so we are responsible for how we respond to FTA reports.
Public trust and confidence in T.T. has really slumped, especially following reports of the FTA.Do you think the MBTA is on the right track to address it?
it is. It's been a big focus for my group, the quality, compliance and oversight office, but certainly MBTA as a whole is trying to restore confidence in our ridership. is trying to be more transparent about the work we do, so making sure all our progress, all our work is being talked about.
We are doing outreach within MBTA to make sure our employees understand what is going on, but we are starting outreach outside of MBTA as well. This is because riders need to trust us in order for us to be successful.
MBTA is safe. I ride every day. My kids ride it every day. …and we want ordinary riders to believe it too.
How would you describe the general feeling among T and his staff regarding making this progress and getting the ship back together?
I think there is also a sense of excitement about making changes together with a lot of staff. But I think the FTA report certainly lowered morale. It was very difficult for anyone to read and very difficult to change. People are excited to make change, but it can be very difficult to actually do it. That is why we are trying to support all employees through this change process. This is because many changes occur in a relatively short period of time. Time — Even if it's a few years, it's a fairly short period of time in the grand scheme of things.
So, I think at the same time that we're building trust with our riders, we're also building trust with our employees, making sure they feel supported throughout this process.
You said it would be a multi-year process, and we're far from concluding the FTA report, but how do quality, compliance, and oversight departments move beyond that report to MBTA?
it is. We are still formulating what it will look like, but you don't want to say that the FTA will come again and have to change a lot of things, right?
What we are trying to do is create an internal capability with an independent department (which will be this department) to perform such audit or inspection type work so that It's about making sure you know where you are. Early on, work with those issue owners to fix problems before they occur.
newsletter signup
Stay up to date with all the latest news from Boston.com