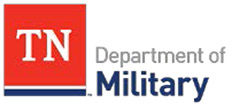 Nashville, Tennessee – The Tennessee War Department announced today that Colonel Michael "Trent" Cates from Greenfield will serve as Assistant General of the Tennessee War Department.
"Colonel. States is a talented and experienced leader and will add valuable leadership experience from both his military and civilian careers," said Maj. Gen. Jeff Holmes, Tennessee's lieutenant general. I was. "The War Department is fortunate to have him on our command team."
As Assistant Secretary of the Army, he will be responsible for the more than 9,000 Tennessee National Guard serving statewide. Prior to this appointment, he served as Chief of Joint Operations for the Tennessee National Guard and commander of the 194th Engineer Brigade, headquartered in Jackson. Skate will be promoted to brigadier general in a ceremony to be announced later.
To serve as Assistant General of the Army, Cates was approved by the Federal Board of Officers Certification, later approved by the U.S. Senate, and appointed by Tennessee Governor Bill Lee.
He began his military career in 1990, joining the Tennessee National Guard as a heavy equipment operator with the 913th Engineer Company. He then attended Officer Candidate School in the Tennessee National Guard before being commissioned as an Engineer Officer in 1993. For the next 30 years, Sketz served in various command and staff positions, including commanding Trenton's 230th Engineer Battalion and Jackson's 194th Engineer Brigade. He was deployed to Iraq again in his 2004 and his 2009. He also worked in Kuwait in 2019.
Scates holds a BS in Biology from the University of Tennessee-Martin and a BA in Physician Assistantship from Trebecca College. She also holds an M.A. in Strategic Studies from the United States Army War College.