In a new statement, Rep. Ilhan Omar now accuses House Speaker Kevin McCarthy of being "racist" and "xenophobic" for firing her from the House Foreign Relations Committee. ing.
Omar, a member of the Subcommittee on Africa, Global Health and Global Human Rights, defended her position in a tweet saying she was the "only African-born" member.
"As the only African born in Africa, not participating in the Africa Subcommittee not only excludes a unique voice, but excludes all voices never heard before in the continental committee. .
"It's racist, xenophobic and discriminatory," she added.
Schiff, Swalwell and Omar respond after speaker McCarthy bans them from the committee: 'Political revenge'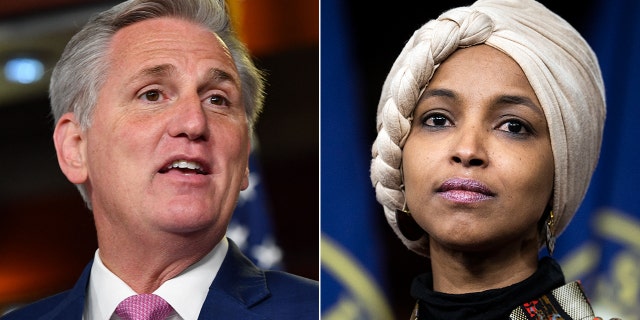 Omar repeated those remarks during an appearance on MSNBC's "Yasmin Vossoughian Reports" on Sunday.
"I think it's hypocritical [sic] Because he dismissed the first African born in the subcommittee on Africa of the Foreign Affairs Committee," Omar said.
Omar has previously described McCarthy's decision as a political stunt, a blow to the integrity of democratic institutions and a threat to national security.
House Democratic leaders predict 'bipartisan' support to keep Ilhan Omar on Foreign Affairs Committee
McCarthy said he was removing Omar from the position because he had upset many colleagues in the past with his controversial anti-Israel statements that emphasized anti-Semitism.
She once said, "It's all about Benjamin, baby," to explain why McCarthy criticized her for being against the Jewish state. She also sparked backlash over her remarks that likened the US and Israel to Hamas and the Taliban.
As chairman, McCarthy has the power to approve committee appointments proposed by minority leader Hakeem Jeffries.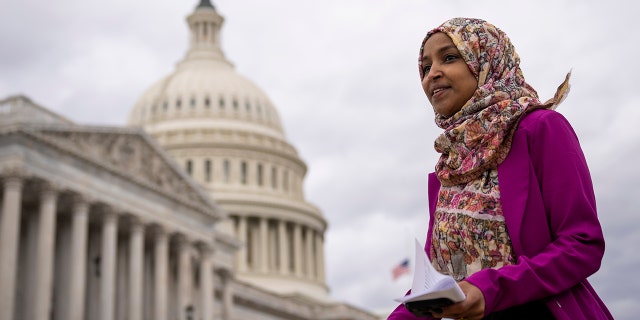 Republicans can vote to keep Omar on the committee, and at least two Republicans have expressed support for her to remain on the board.
Rep. Victoria Spartz (R-Ind.) and Nancy Mace (R-SC.) said they opposed removing her from the committee.
A long history of Ilhan Omar's controversial statements
In addition to Omar, McCarthy rejected the nominations of Rep. Adam Schiff and Rep. Eric Swalwell. Both are California Democrats and were appointed to the House Intelligence Committee.
"Kevin McCarthy kicked me and @RepSwalwell out of the Intelligence Committee," Schiff tweeted on Tuesday. "This is a petty, political payoff for investigating Donald Trump."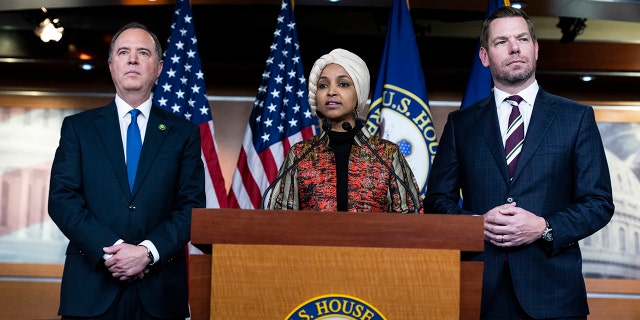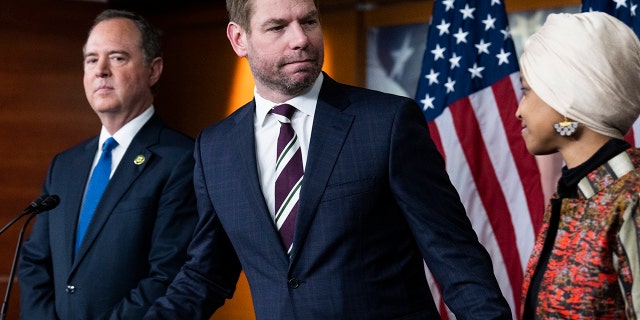 "If he thinks he can stop me for this, he will soon find out how wrong he is. I will always defend our democracy," the Democrat added.
CLICK HERE TO GET THE FOX NEWS APP
The Africa, Global Health, and Global Human Rights Subcommittee includes Karen Bass (California Democrat), Christopher Smith (New Jersey Republican), Darrell Issa (California Republican), and Greg Rep. Steube was included. , R-Fla., Dean Phillips, D-Minn., Ami Bera, D-Calif., Young Kim, R-Calif., Ronny Jackson, R-TX., Sara Jacobs, D-Calif., and others.