Commerce Minister Tipu Munsi announced the start of a feasibility study to sign the FTA at a press conference at his office in Dhaka on 12 December 2022.Photo: Star
">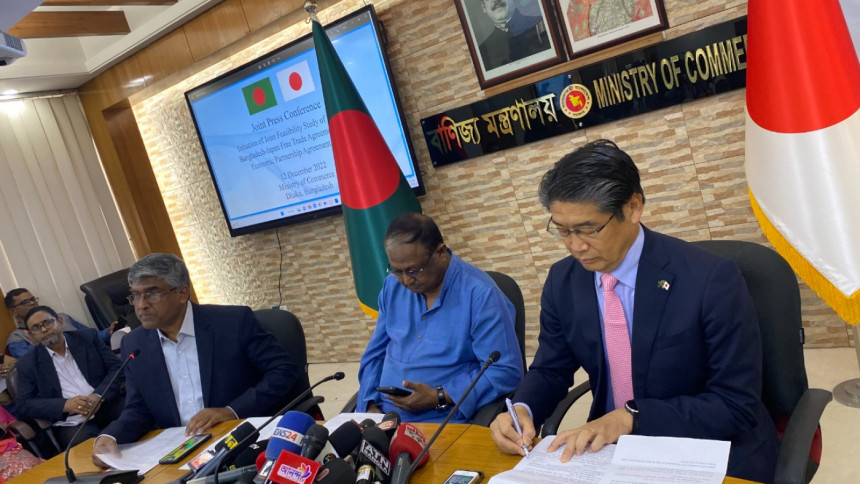 Commerce Minister Tipu Munsi announced the start of a feasibility study to sign the FTA at a press conference at his office in Dhaka on 12 December 2022.Photo: Star
Bangladesh and Japan today jointly launched a feasibility study to sign a Free Trade Agreement (FTA) or Economic Partnership Agreement (EPA) to facilitate bilateral trade.
Commerce Minister Tipu Munsi announced the start of the feasibility study at a press conference at his office in Dhaka.
Follow the Daily Star's Google News channel for all the latest news.
The Minister also expressed optimism that an FTA or EPA between the two countries could be signed by 2026, the last year for Bangladesh to graduate from least developed country to developing country status. Indicated.
Mr. Naoki Ito, Ambassador of Japan to Bangladesh also attended.