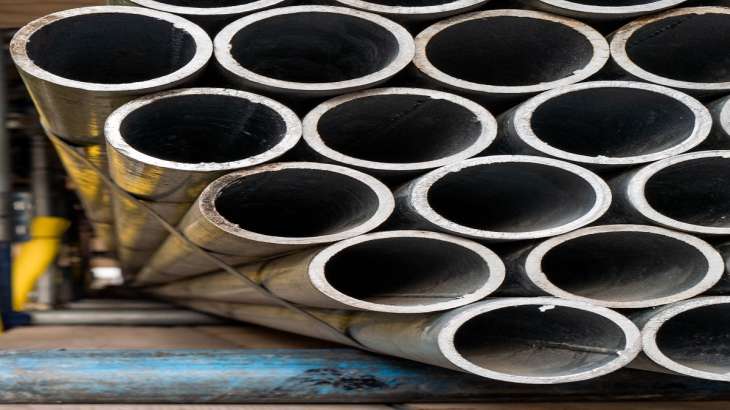 Hi-Tech Pipes, a steel pipe manufacturer, has announced that its board of directors has approved a subdivision/split of its existing shares. The current par value of each share of the company is Rs 10. According to the exchange application, the shares will be split in a 10:1 ratio. 1 share will be split into 10 shares.
The rationale behind the split is to increase market liquidity, expand the shareholder base, and make the stock more affordable for smaller investors.
The par value of each stock is divided in a 10:1 ratio. Once the split takes effect, the face value of each share in the company will be Re 1 . The market price of each stock is also adjusted by the same ratio. The current market price for each of Tech Pipe's shares is Rs 910.60 on the NSE, according to Friday's closing price. After the split, the price drops to Rs 91.06 according to Friday's closing.
"The Board of Directors of Hi-Tech Pipes Ltd, at its meeting held on Saturday 28th January, considered subdividing/dividing the existing shares of the company from one share with a par value of Rs 10. , has been fully paid into 10 shares of Rs 1 each with a par value of Rs 1," Hi-Tech Pipes said in its filing.
The split is subject to shareholder and other competent authority approval, the company added. A reference date for purposes of subdivision/division will become clear in due course, the filing added.
In another related development, Hi-Tech Pipes in the third quarter reported consolidated net profit increased by more than 28% to Rs 130.2 billion. The company recorded he Rs 10.16 crore in the same period of the previous financial year. Its total revenue jumped to Rs 569.8 million from Rs 440.03 million in the same period last year and its expenses jumped to Rs 552.4 million in the quarter under review from Rs 426.18 million in the same period last year. Increased.
Also Read: Union Budget 2023: Stocks to Watch Ahead of the Budget
latest business news